6 Benefits of Availing of Cannabis Insurance
Availing cannabis insurance can provide several benefits for individuals and businesses operating in the cannabis industry. Ford Insurance Agency provides cannabis insurance in and around OKC, Tulsa, OK, Tulsa County, Oklahoma City, Moore, OK, and Shawnee, OK.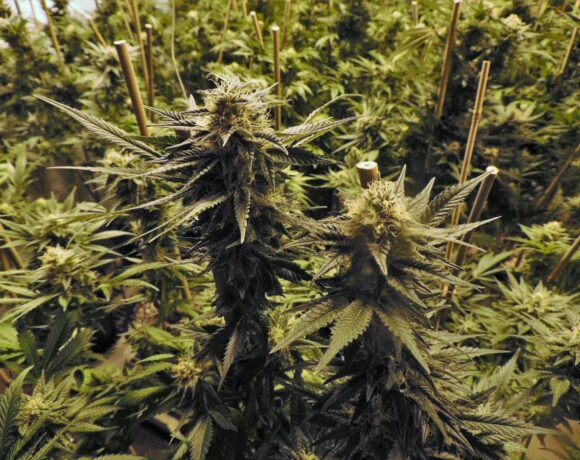 Here are six key advantages of having cannabis insurance:
Legal Compliance: Cannabis insurance helps businesses comply with state and local regulations. Many jurisdictions require cannabis businesses to have specific insurance coverage as a condition for obtaining or renewing licenses. Having the right insurance can ensure your business remains in good standing with regulatory authorities.
Financial Protection: Cannabis insurance offers financial protection in the event of unexpected events such as fires, theft, vandalism, or natural disasters. This coverage can help cover the cost of property damage, loss of inventory, and business interruption expenses, allowing your business to recover more quickly.
Product Liability Coverage: Cannabis products, including edibles, oils, and topicals, can pose risks to consumers. Product liability insurance can protect your business from legal claims related to product defects, contamination, or adverse effects on customers. It covers legal fees and potential settlements or judgments.
General Liability Coverage: General liability insurance is essential for protecting your business from third-party claims of bodily injury or property damage that occur on your premises or as a result of your products or services. This coverage is particularly important in the cannabis industry, where accidents or adverse reactions can lead to lawsuits.
Crop Insurance: For cannabis cultivators, crop insurance can be invaluable. It covers losses due to pests, diseases, extreme weather conditions, or other factors that can damage or destroy your cannabis crops. Crop insurance helps ensure your investment in cultivation is protected.
Employee Benefits: Cannabis businesses can attract and retain talent by offering employee benefits such as health insurance and workers' compensation. These benefits can improve employee satisfaction and loyalty while also protecting your business from potential legal issues related to workplace injuries or health-related claims.
It's important to note that the specific insurance needs of cannabis businesses may vary based on factors such as the type of operation (cultivation, manufacturing, retail, etc.), location, and size. Consulting with an experienced insurance agent who specializes in the cannabis industry can help you tailor a coverage plan that meets your unique needs and mitigates potential risks. Please call us without any hesitation.