Cannabis Insurance in Midwest City, Norman, Moore, Oklahoma City, Shawnee, OK, and Surrounding Areas
"FROM SEED TO SELL and everything in between"
Cannabis Insurance: Protect Your Crops – Protect Your Business
The most important asset for any cultivation business is the crop itself. The crop is also the most at-risk asset. Ford Insurance Agency works with a variety of companies that offer risk management solutions for both marijuana and hemp growers.
Like other commercial insurance and farm policies, this unique coverage offers many similar protections, such as protection for buildings and equipment against covered losses.  Protecting your inventory and commercial buildings is an essential step towards maintaining a successful business. Ford Insurance Agency can walk you through the process of selecting the right coverage at the right price, ensuring you can grow your business without worrying about the risks you face.
With our network of top-rated insurance carriers, Ford Insurance Agency can provide coverage from seed to sell and everything in between. Hemp Farms, Hemp Growers, Marijuana Growers, Cannabis Farms, and more: we cover it all. That includes CBD products and the stores that sell them.
Also see information about grow bonds here.
Cannabis Insurance for a Unique Industry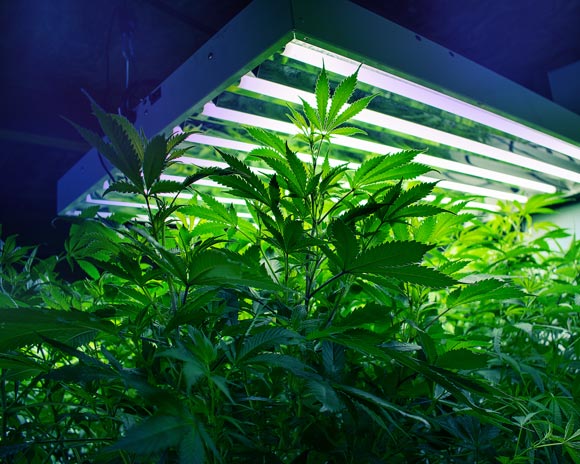 Marijuana / Hemp Growers Insurance programs (also known as cultivation insurance) are specially designed to protect you against the unique exposures you face as a legal marijuana and/or hemp supplier. Our carriers provide smart protection for your cannabis crops, as well as buildings and equipment used to grow them. We can provide crop insurance for your plants from seed to sale. We offer coverage for:
Living Plant Material: Seeds, marijuana plants in the stage of vegetative growth, immature marijuana seedlings, and flowering mature plants in the growing medium.
Harvested Plan Material: Mature plant material that has graduated from the growing process and is currently drying and curing.
Finished Stock: Mature plant material no longer in the growing medium, which has been dried, cured, and completely processed and is ready for sale.
Coverage is available for risks that include lightning, theft, fire, explosions, hail or windstorms, vandalism, smoke, leakage from automatic automated fire safety systems, and water damage from air conditioning, heating devices, and plumbing accidental discharges. Need coverage for an event not listed? Talk to your Ford Insurance Agency representative. We work to provide the coverage you need.
Types of Available Cannabis Insurance
Product Liability: Suppose a client experiences unanticipated side effects and blames your company? Product liability insurance covers you.
Business Income Insurance: Should a fire or other covered peril interrupts the normal operation of your business, this insurance covers the net income as well as normal operating expenses.
NOTE: Like any type of commercial insurance, this coverage has several underwriting requirements that must be met before a policy can be issued. Chances are you've already met many of these requirements through the process of opening and establishing your business. Your Ford Insurance Agency representative will walk you through the requirements so you can secure the insurance necessary to keep your business safe.
Don't wait another day.
Give us a call or contact us for your personalized quote today.