Small Business Insurance and Commercial Insurance In Norman, Oklahoma, and the Surrounding Areas
Your business is an important aspect of your life–it needs to be protected! At Ford Insurance Agency we work with small and large businesses throughout Norman, OK to provide optimal business insurance coverage at competitive rates. Through unmatched service and compassion, we're here to build long-lasting relationships and support you in the good times and the bad.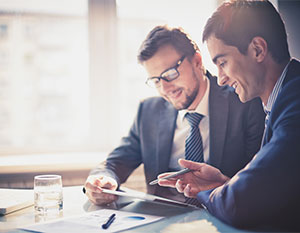 We provide Norman, OK, and the surrounding areas with a vast selection of business insurance options that include but are not limited to:
Commercial Auto
Umbrella Insurance
Liability Protection
Worker's Compensation
Errors & Omissions
Flood Insurance
Garage Liability, and more!
Small Business Insurance in Norman, Oklahoma
As an independent insurance agency, we work with a range of top-rated insurance carriers to provide small businesses in Norman, OK with coverage that matches their business and budget. Unlike captive agents who only represent a single carrier, we help you assess your needs and cut down on costs through personalized small business insurance coverage that protects your unique risks.
Here are some reasons why small businesses should choose small business insurance policies over generic commercial insurance coverage:
Disasters – When you're a small business, a natural disaster can be detrimental. Our small business insurance policies help to keep your business afloat after a disaster has occurred.
Liability – Living in a litigious world, you need liability coverage that ensures that not only your small business is protected, but your personal assets and reputation are safeguarded.
Theft – If equipment and goods have been stolen, it can shut down your entire operation! Having business insurance for small businesses covers you with policies that protect against losses.
Commercial Insurance in Norman, OK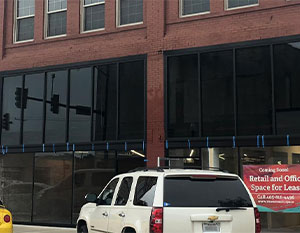 Just south of Oklahoma City, Norman, OK is a suburban paradise ideal for residents looking to get away from the excitement of the city, but wanting to keep the amenities of urban living close by. From coffee shops to parks, and everything in-between, Norman is ideal for families and professionals looking to establish their lives. But more than a great place to live, Norman, OK is an ideal place to start a business. Whether you're still in the dreaming stage or you're opening another branch of your industrial warehouse, we're here to help Norman, OK business owners get the commercial insurance they need to stay protected from all angles.
At Ford Insurance Agency we are honored to help Norman, OK businesses stay safeguarded against a range of perils with business insurance coverage. Working with you and your budget, we help you find the right commercial insurance coverage from the right carriers. In addition to assessing your budget, our agents get to know your Norman, OK business intimately to provide you with a selection of commercial insurance coverage options. By building long-lasting relationships with Norman business owners it's our hope to help your business flourish. Contact us to chat with a skilled agent about commercial insurance!