Do you want to start a business of your own? Along with the different responsibilities of a business owner, you should be aware of certain risks and challenges that you are likely to face because of your business. You might be able to eliminate certain risks with clever solutions but there are a few others that do not have compensation and can only be compensated. We, at Ford Insurance Agency, can provide you with a good quality commercial insurance policy. We are one of the most reliable and dedicated companies which can provide you with a wide range of insurance programs. Right from home, automobile, and agriculture insurance to even business insurance policies. So, if you are located in areas like Norman, OK, Oklahoma City, Midwest City, Moore, OK, or Shawnee, OK, then you can opt for us.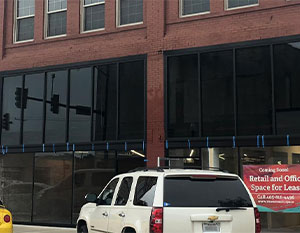 Here, we have put together a few questions to ask about your commercial insurance policy. Take a look.
Are you an independent insurance agency?
You must ask if the company is an independent one or not. Independent insurance agencies can provide you with an added advantage because they can offer you various kinds of carrier options. So, you should always choose us for your insurance requirements.
Can you offer free quotes for the premium?
Next, you should try to get an estimated rate for the premiums of the insurance policy. This will help you understand if the insurance policy is suitable for your budget or not if needed, you can always compare these quotes with others and then choose wisely.
So, if you are interested in hiring us, contact us today.