6 Benefits of Getting Commercial Insurance
Commercial insurance provides numerous benefits for businesses of all sizes and industries. Ford Insurance Agency provides commercial insurance in and around Guthrie, OK, Oklahoma City, Norman, OK, Edmond, OK, Henryetta, OK, and Moore, OK
Here are six key advantages:
Financial Protection: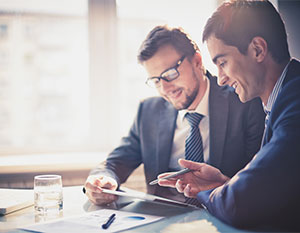 Commercial insurance safeguards your business from unexpected financial losses. Whether it's property damage, theft, liability claims, or other unforeseen events, insurance can cover the costs, reducing the financial burden on your business.
Legal Compliance:
Many types of commercial insurance, such as workers' compensation and liability insurance, are often required by law. Maintaining the necessary coverage ensures your business is in compliance with legal requirements, helping you avoid penalties and legal troubles.
Risk Management:
Commercial insurance not only provides coverage but also helps you identify and manage risks. Insurers often offer risk assessment services that can help your business make informed decisions to prevent potential issues and minimize future claims.
Business Continuity:
When a significant event, such as a fire or natural disaster, disrupts your operations, commercial insurance can help your business recover and continue operating. Business interruption insurance, for instance, covers lost income and ongoing expenses during the downtime.
Credibility and Trust:
Having insurance can enhance your business's credibility and trustworthiness in the eyes of customers, clients, and partners. It demonstrates your commitment to protecting their interests and investments, which can be a competitive advantage.
Peace of Mind:
Knowing that your business is adequately insured can provide peace of mind for you and your employees. It reduces the stress and uncertainty that can come with running a business, allowing you to focus on growth and success.
It's important to note that the specific benefits of commercial insurance can vary based on the types of policies you choose and the needs of your business. It's advisable to work with an experienced insurance agent or broker to tailor insurance coverage to your specific circumstances and risk profile. Please call us without hesitating further.