5 Reasons to Get Commercial Insurance Today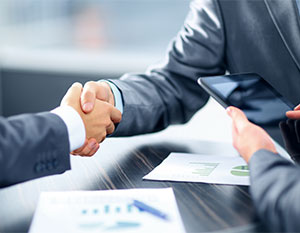 Availing commercial insurance offers several benefits and safeguards for businesses. Here are five reasons why businesses should consider getting commercial insurance: 
Risk Management: Commercial insurance provides businesses with a comprehensive risk management strategy. It helps protect against unexpected events that could potentially disrupt operations or lead to financial losses. Insurance coverage can include protection against property damage, liability claims, business interruption, theft, and other risks specific to the industry. Ford Insurance Agency provides the same in Edmond, OK, Guthrie, OK, Norman, OK, Oklahoma City, Moore, OK, Midwest City.

 

Legal Compliance: Many businesses are required by law to have certain types of insurance coverage. For example, employers typically need workers' compensation insurance to protect their employees in case of work-related injuries or illnesses. By availing commercial insurance, businesses ensure they meet legal requirements, avoiding potential penalties or legal issues.

 

Financial Protection: One of the primary benefits of commercial insurance is the financial protection it provides. Insurance policies can cover the costs associated with property damage, equipment breakdown, lawsuits, and legal defense fees. This protection helps businesses avoid significant out-of-pocket expenses, potentially saving them from bankruptcy or financial ruin.

 

Business Continuity: In the face of unexpected events, such as natural disasters, accidents, or lawsuits, commercial insurance helps businesses maintain continuity. It provides financial support to repair or replace damaged property, cover temporary relocation costs, or compensate for lost income during periods of business interruption. With the right insurance coverage, businesses can recover and resume operations more quickly.

 

Enhanced Credibility: Having commercial insurance coverage can enhance a business's credibility and reputation. It demonstrates to clients, partners, and stakeholders that the business takes its responsibilities seriously and is prepared for unforeseen circumstances. This can give customers peace of mind when working with the business, potentially leading to increased trust, better business relationships, and improved opportunities for growth.

 
Remember, the specific insurance needs of a business may vary depending on factors such as industry, size, location, and unique risks. It's recommended to consult with an insurance professional or broker to assess the specific requirements and tailor insurance coverage accordingly. Without any delay, please call us.