Cheap Home Insurance, Home Insurance, and Homeowners Insurance in Norman, OK
No matter the size of your home in Norman, OK, you need to have home insurance to protect the home and everything inside of it. When you speak with an agent from Ford Insurance Agency, we will work with you to find the right coverage that you need for your home and everything inside. Many people think that you can't find cheap home insurance, but that just isn't so. Because Ford Insurance Agency is an independent agency, we can shop the market to find the lowest cost policy that still provides you the coverage you need. Call us today to learn how we can save you money on your homeowner's insurance.
Cheap Home Insurance in Norman, OK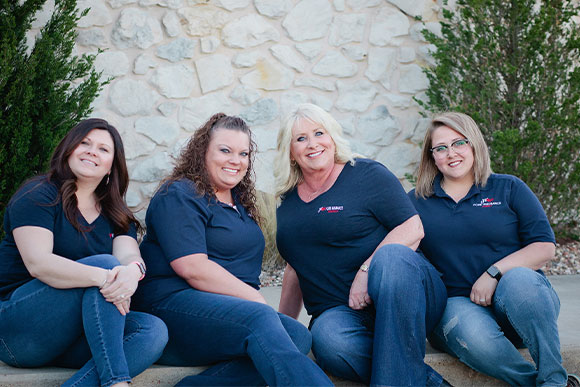 If you're like most homeowners, you know you need to protect your home with insurance, but you want cheap home insurance as well. How can you go about doing that? There are several different things you can do, the first of which is to have Ford Insurance Agency shop around the market to find you the best rate. This is what we do for all of our clients, and the amount you might save could be substantial, so talk to us first to compare many different insurance companies all at once.
Another option that you can consider is to raise your deductible to help get cheap home insurance. If you can raise your deductible, this will translate into lower monthly premiums for your homeowner's insurance. You can also try to find an insurance company where you can have multiple insurance policies where they provide a discount for having both auto and home insurance through the same place.
Sometimes you can get lower rates when you have a home security system installed in your home. Insurance companies know that having a home security system helps to deter criminals, which leads to fewer payouts on their part. They pass these savings on to you in the form of cheaper home insurance.
Homeowners Insurance for Norman, Oklahoma Residents
We all know that insurance is important, so don't put off getting your Norman, OK, home insured. Call the Ford Insurance Agency to have us start working for you to find that cheap home insurance in Norman, OK, to protect your possessions.
On April 22, 1889, that first Land Run in future Oklahoma saw the founding of Norman, with at least 150 residents spending the night in makeshift campsites; the next morning a downtown was already being constructed. The City of Norman was formally incorporated on May 13, 1891. With the completion of Interstate 35 in June 1959, Norman found its role as a bedroom community to Oklahoma City increasing rapidly; in 1960 Norman's population was 33,412 but by the end of the decade had grown to 52,117.