Are you thinking of starting with your own business? Or do you already own one? You must understand that owning a business will also expose you to certain risks and challenges. While some of these losses can be easily prevented if you strategize well, there are others that need to be compensated. That is why you need a business insurance policy. We, at Ford Insurance, can be the right solution for you. We are one of the most established and reliable companies which have been able to meet all kinds of insurance requirements for all its clients for a long time. We are also an independent insurance agency which means you can get several carrier options to choose from. Right from home and business insurance policies to even auto insurance, we can help you with everything. We are known for our sense of professionalism, efficiency, and utmost dedication towards all our clients. So, if you are based in areas like Oklahoma City, Norman, OK, Moore, OK, Midwest City, or Shawnee, OK, then you can opt for us.
Here, we have put together a few things to know about the business insurance policy before choosing. Take a look.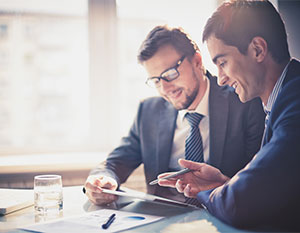 You need to inquire about the coverage details of the policy before choosing. You have to ensure that the policy is going to benefit you in the long run. Otherwise, making this investment will prove to be futile. That is why you must know about the coverage options before picking the right policy.
Another thing that you must know is the rate of premiums you will be offered by the company. You need to make sure that the premiums are affordable for you. Try to take quotes in advance from different companies and then compare these with each other along with matching them with your budget to understand if it is a reasonable solution or not.
So, if you are thinking of choosing our insurance policies, contact us now.