Business Insurance, Commercial Insurance, and Small Business Insurance in Oklahoma City, OK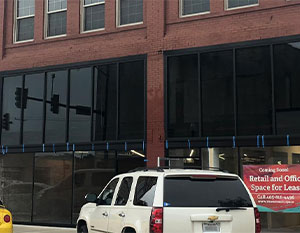 Business owners face a variety of risks every single day. From lawsuits to theft, loss of income, and everything in-between, the risks of being a business owner are great, but the rewards are even greater!
As a family-owned and operated business ourselves, we care about the success of your business, which is why we work with your best interests at heart to find the right business insurance coverage to keep your Oklahoma City business protected. Using the most advanced technologies in business insurance, we help you find the right carrier and policies to fit your specific needs and mitigate your specific risks.
Commercial Insurance for Oklahoma City, OK
Your business is unique, so why would you get cookie-cutter commercial insurance coverage? Unlike insurance agencies that are captive to a single carrier, we work with a range of reputable insurance carriers to provide your Oklahoma City business with the unique commercial insurance coverage it requires to remain protected 24/7. By working with you one-on-one and getting to know your business personally, we present you with a selection of business insurance policies to choose from that mitigate your business' unique risks.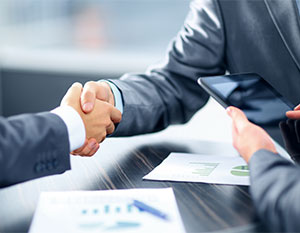 Searching for comprehensive business insurance coverage? We offer a wide range of Oklahoma City businesses comprehensive commercial insurance coverage. These businesses include:
Accountants
Artists' Supply/Hobby Store
Auto Repair/Body Shop
Barber/Beauty Shop
CBD Stores & Dispensaries
Grocery Stores & Distributors
Plumbers/Electricians
Photographers/Studios
Real Estate Agencies
Restaurants
Wholesale Distributors
Offices, and more!
Small Business Insurance in Oklahoma City
As the capital of Oklahoma, Oklahoma City is a cowboy's paradise surrounded by oil wells and filled with history and country folk that make up its charm. Home to The Survivor Tree and other important landmarks, Oklahoma City is a tourist destination for the history buff and makes for a relaxing holiday for tourists and families searching for adventure in the "modern frontier". In addition to being a great place to visit, Oklahoma City is a fantastic place to start a business and is packed full of businesses large and small that comprise its unique appeal.
At Ford Insurance Agency we provide a range of small business insurance options to small businesses in Oklahoma City and the surrounding areas. As independent agents, we help small businesses cut down on costs by offering personalized small business insurance policies that safeguard start-ups and other small companies. From professional liability, natural disaster, theft, and more, we ensure that your Oklahoma City, OK small business is prepared for whatever comes may come its way. Call us today to chat with an experienced agent about your small business insurance needs!